Summary
Makers Bootcamp and apprenticeships, Workshop Wednesday and loads of conferences
Introducing Makers
Makers are Europe's longest-running coding Bootcamp and are now an established
career building platform offering multi-training and employment routes into
tech.

Interestingly they are taking an inclusive and interesting front-ended approach to apprenticeships and will be running these with companies in the city. They've agreed to sponsor a workshop with us and to present their offerings, date to be confirmed. For any companies interested in tapping into this or knowing more then feel free to contact them directly on their website or pop along when they run their workshop.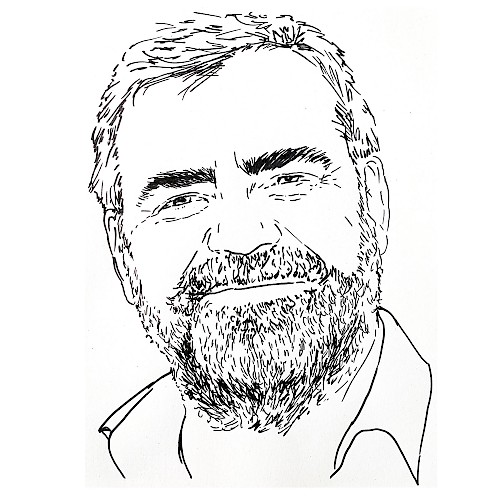 Ben Byfords podcast – is always worth a listen!. This episode we talk with Ricardo Baeza-Yates about: Responsible AI, the importance of AI governance, questioning people's intent to create AGI, robot rights and brain / neural rights, the evolution of intelligence, ethical risk assessment, machine ethics, making ethical choices on behalf of your users, binary notions of trust, stupid uses of AI and more…
If you are interested in any of our candidates please contact us at info@wthub.org to discuss. If any of you are looking for jobs then feel free to send us your requirements and we can put you on our candidate list.
Job(s) of the Week
There are some top jobs from our clients wanting to make a difference and ensure that they reach out to recruit a more diverse workforce. Please take a look and contact them if you are interested as often companies are open to discussing other openings with potential candidates also. For now, check out all of the jobs on our jobs board and get in touch if you want to reach out to our members at info@wthub.org.
Our Events
We're on holiday for Workshop Wednesdays now but will continue this week on the 13th of September with the online events:
Workshop Wednesday is back the following week on the 21st of September
We're just looking at details on what will be running this term – there's a BootCamp, mentoring program, careers advice and many other things in the offing! For details check out our WW page here.
Girl Games (Bristol and Bath)
Check out the coming events on our dedicated page – pop along and support the organisers as it takes work to run these things and its great to find a supportive network.
Next event is on October the 6th – sign up here.
Conferences
The Black Is Tech Conference is back for it's 4th Year. Taking place from Sept. 12 – 16, 2022, the event will bring 25,000+ Black and Brown tech professionals, entrepreneurs and students for 5 full days of Learning, Networking, Recruitment, Entertainment and so much more.
At the DevOps Institute SKILup Festival, you will experience high-level content as well as deep-dive technical sessions and workshops with some festival fun and entertainment mixed in. IT professionals will come together to connect and foster continuous learning opportunities in a one-of-a-kind festival environment.
As Europe's largest legal technology conference and exhibition, The British Legal Technology Forum 2022 will once again bring together the most respected professionals from both the legal and commercial technology sectors to examine and explore the systems, strategies, processes and platforms that will drive law firms and legal businesses into the next decade and beyond.
The Future Of Cyber Security Conference will include sessions covering why pandemic "quick fix" BYOD strategies are not fit for purpose. The session will look at creating a BYOD policy that works for the current office/working-from-home environment.
London MatchMaking Meetups "Autonomous Digital Infrastructure with Cloud"Meetup
CloudTalk London | MatchMaking Meetups is an industry-led matchmaking meetup series, where senior technology leaders from the UK can share innovative ideas, challenge conventional thinking and build strategic relationships.
Others coming up that we have spotted you can find here.
As a suggestion from one of our lovely members (Thanks Gabs #1!), we have also set up a "buymeacoffee" page for those wanting to give us a small thank-you. Check it out here.
Women's Tech Hub products
The candidates page advertises the skillsets of the women we have looking for roles in the area (and some of our male allies).
Jobs Board for those wanting to advertise specifically to our members in the area – check it out here.